Description
The purpose of 2-Gun Tactical is skills development, not competition. The focus of 2-Gun Tactical will be the introduction, development, and practice of rifle and pistol skills that would be applicable in self-defense situations.
Each event wil start with a discussion of the skills and techniques that will be explored that day, followed by dry fire and individual skills based breakdown sessions. Each event will culminate with the application of the days work being applied to potential real-world scenarios.
Prerequisites
Participants in 2-Gun tactical events must successfully complete an introductory course that will ensure that the participants have the background, vocabulary, and pre-requisite skills to safely engage in the more advanced topics that will be introduced as the program evolves. The 2-Gun Tactical Introductory course will only be offered every-other month during the shooting season.

Gear
Attendees must have a modern, magazine-fed, semi-automatic rifle such as AR-15, AK variants, M1As, etc. Attendees must also bring a semi-automatic pistol and a minimum of 3 magazines. Additional Required Equipment:
Holster that covers the trigger guard
Chest rig, belt pouches, or other device specifically designed to retain rifle and pistol magazines
Sling for Rifle
Eye and Ear Protection
Minimum 300 rounds rifle ammunition
Minimum 150 rounds pistol ammunition (some events may require more)
10 blank rounds for rifle and pistol - Bring your own or will have 223, 9mm, 45 ACP, and 7.62x39 blanks for purchase at the event (usually for sale at event if available)
Dress appropriately for the weather and bring water to stay hydrated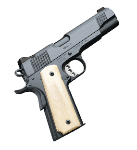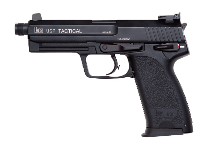 Registration
Pre-registration for 2-Gun Tactical events is handled through Eventbrite. The cost is $20 for ASC members and $80 for non-members and is non-refundable. There will be a maximum of 6 participants per instructor in the Introduction sessions and 12 participants per instructor in the regular sessions. We are keeping numbers small to ensure safety and allow for meaningful discussions and critiques of performance.
Advanced Registration for 2-Gun Tactical events is available by clicking on the Register Now Button above. No stage diagrams will be provided in advance as this is not a competitive event.
2020 2-Gun Tactical Dates are:
June 6th - Intro

May 6 - Target discrimination and identification

Aug 1 - Movement, shooting on the move, barricades, elevated heart rate shooting (must be fit to participate)

Sept 5 - CQB Fundamentals

October 3 - Vehicle Ops

November 7th - Low-Light/Night Shoot
Introduction Course Syllabus
Welcome.

Safety brief

Overview of course:

2 Gun Tactical is a shooting course where participants utilize both rifle and pistol to solve various scenarios involving tactical situations. Heavy emphasis will be placed on malfunction drills with both pistol and rifle. Primary focus will be on proper handling and tactics using a modern sporting rifle, proper draw from and return to holster, methods and techniques for transitioning from rifle to pistol / pistol to rifle, reloading both rifle and pistol (with and without retention of magazines), equipment placement and interaction, firing positions, properly utilizing cover, negotiating objects, shooting around objects and negotiating corners.

Introductory Class Outline:

Pistol Draw

Pistol Return

Sling placement

Rifle Stock Adjustment

Gear Placement

Magazine attitude (rounds facing strong hand).

Pistol Reloading drills (with proper tactics)

Pistol malfunction drills

Pistol reloading/malfunction drill LIVE FIRE

Rifle Reloading drills (with proper tactics)

Rifle malfunction drills (SPORTS)

Rifle reloading/malfunction drill LIVE FIRE

Transition technique / drills

Transition technique / drills LIVE FIRE (Rifle Malfunction)

Firing positions (standing, standing supported, kneeling, kneeling supported, prone, prone supported)

Negotiating objects, movement, movement to cover, types of cover (difference between cover and concealment)

Shooting around objects / corners drills

Shooting around objects / corners drills LIVE FIRE
Check-In
You must be present for CHECK-IN* 15 minutes before the published start time. Shooters not present for check-in will forfeit their spot. Check-In occurs checkin table or vehicle on the east-side ranges weather permitting.
AT 15 MINUTES BEFORE THE PUBLISHED START TIME, we will start promptly with a Roll Call followed immediately by a safety brief. Shooters not present for the safety brief will not be allowed to participate.
If you have questions, send an e-mail (This email address is being protected from spambots. You need JavaScript enabled to view it.urorasc.org)