Open to the Public
2022 CMP Rifle Cleaning and Maintenance Classes
Click on the below date to register:
Location: Clinton Township Community Center, 160 W. Lincoln Hwy (Rte. 30) in downtown Waterman, just west of the traffic light at Rte. 30 and Elm Street. Parking lot is across the street. Restaurants are close by. Classes may be moved to the West Side Range Building if it becomes available. Registrants will be notified by email if such a change occurs.
Cost will be $25 each.
We will supply all cleaning gear, lubricants and tools (but bring your own cleaning rod or bore snake if you can). Bring your own rifle. No ammunition. Proper disassembly, inspection, cleaning, lubrication and reassembly will be covered. Experienced competitors and collectors will be on hand to answer questions about your rifle.
For questions, E-Mail This email address is being protected from spambots. You need JavaScript enabled to view it. See downloadable 2022 Rifle Cleaning and Maintenance Class Flyer below.
Open to the Public
2022 CMP Service Rifle Clinics
Click on the date below to register: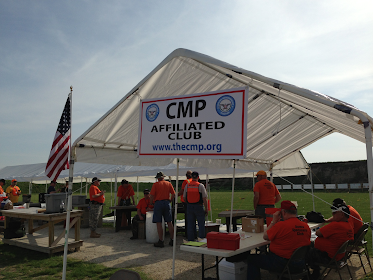 Interested in learning about National Match competition with U.S. military issue rifles?
Don't have a U.S. military issue rifle, use ours!
ASC, in conjunction with the Civilian Marksmanship Program (CMP), will conduct National Match Course Clinics.
ASC will furnish:
Service Grade M1 Garands or Match Grade AR-15 rifles (your choice)
M1 Carbines are available for Juniors
45 Rounds of Ammunition
1.5 Hours of Classroom Instruction
1.5 Hours of Range Time
Donations to defray costs are:
$65 (any rifle)
$45 (Juniors - with Carbine, age 20 and younger)
$45 if you use your own US Military type rifle and ammo
$55 for active or reserve military (any rifle)
Class Information
Reservations should be made for a particular rifle type and a specific date or dates.
The entire clinic - classroom and range time - lasts approximately 3 hours. We shoot rain or shine.
"Please note that leaving a message on the ASC voice mail or E-Mail at other times does not constitute a reservation."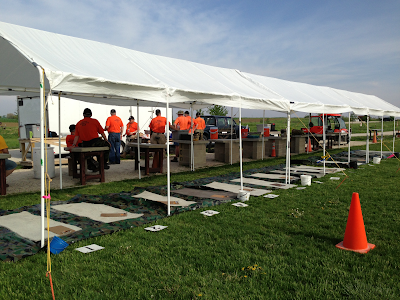 Ear and eye protection is mandatory and can be supplied.
Proper shooting clothing, such as long-sleeve shirt, long pants and elbow pads are strongly recommended.
Participation in a CMP Clinic fulfills one of the requirements to purchase a surplus M1 Garand Rifle from the Civilian Marksmanship Program.