Monthly Muzzleloading Shoots are held on the third Saturday, April through October, from 9:00 a.m. to noon.
Monthly Shoots are Open to the Public
Our Monthly Shoots are informal gatherings where we shoot casual matches at 25 yards. All matches are open for re-entry (as many targets as you would like to shoot).
Firearm: Any safe original or reproduction muzzleloading rifle, pistol or shotgun. Flintlock or percussion. Iron sights only.  In-line muzzle- loaders are allowed.  If three or more in-line rifles are entered a separate match can be opened for them. Other matches for different firearm classes can also be opened depending on the interests of the participants.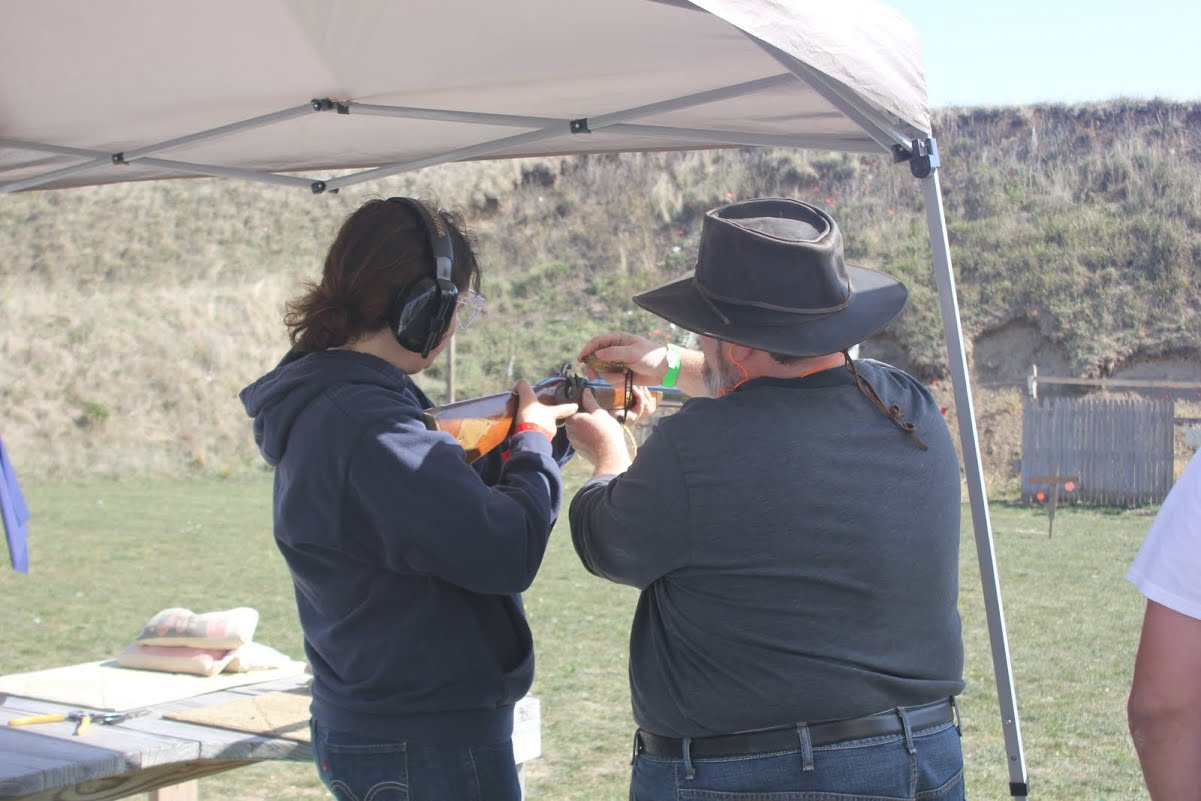 We shoot a variety of paper silhouette targets including Turkey, Buffalo, Crow, Prairie Dog, Nightmare (various woodland creatures on one target), etc. Most targets are shot at 25 yards and comprise 5 shots for score.
Muzzleloading shotgun? You bet! A thrower and clay birds are often available at the monthly shoots.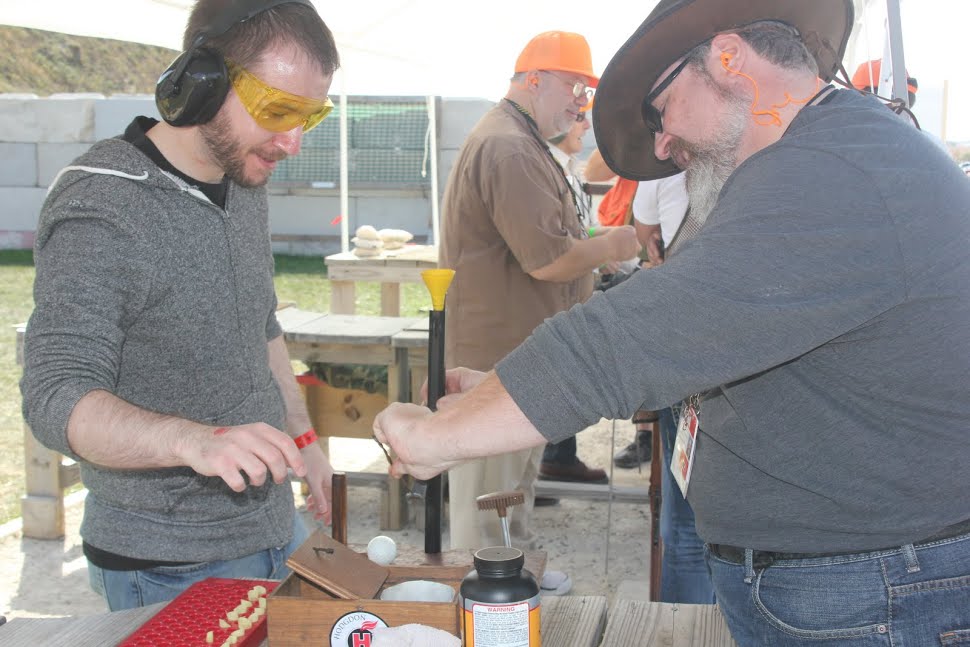 Beginners are Welcome! Beginners are always welcome at our monthly shoots. So if you are fairly new to muzzleloading or if your skills are a little rusty, we will be happy to work with you. Don't have a smokepole yet? We'll arrange a hands-on demo. Please contact us at This email address is being protected from spambots. You need JavaScript enabled to view it. about a week before the monthly shoot and let us know you plan to come out. We'll be sure to have someone available to teach you the basics!
Other Muzzleloading Events
In addition to the monthly shoots, Muzzleloading also provides free demos at the monthly youth programs, Take Your Daughter to the Range Day, and the Veterans Day celebration. We also run a Muzzleloading stage at the annual Zombie Shoot.
Fort Dearborn Frontiersmen
Some of our ASC Muzzleloaders are members of the Fort Dearborn Frontiersmen, a National Muzzleloading Rifle Association (NMLRA) affiliated chapter.
Our Muzzleloading Friends
Here are some links to our fellow muzzleloaders:
Joliet Muzzleloaders

The Joliet Muzzleloaders hold shoots year-round on the 2nd Sunday of the month, weather permitting.  November is the annual meat shoot.
For shoot information contact Rich Kettman (815) 838-2216